CLIENT
Tameside Metropolitan Council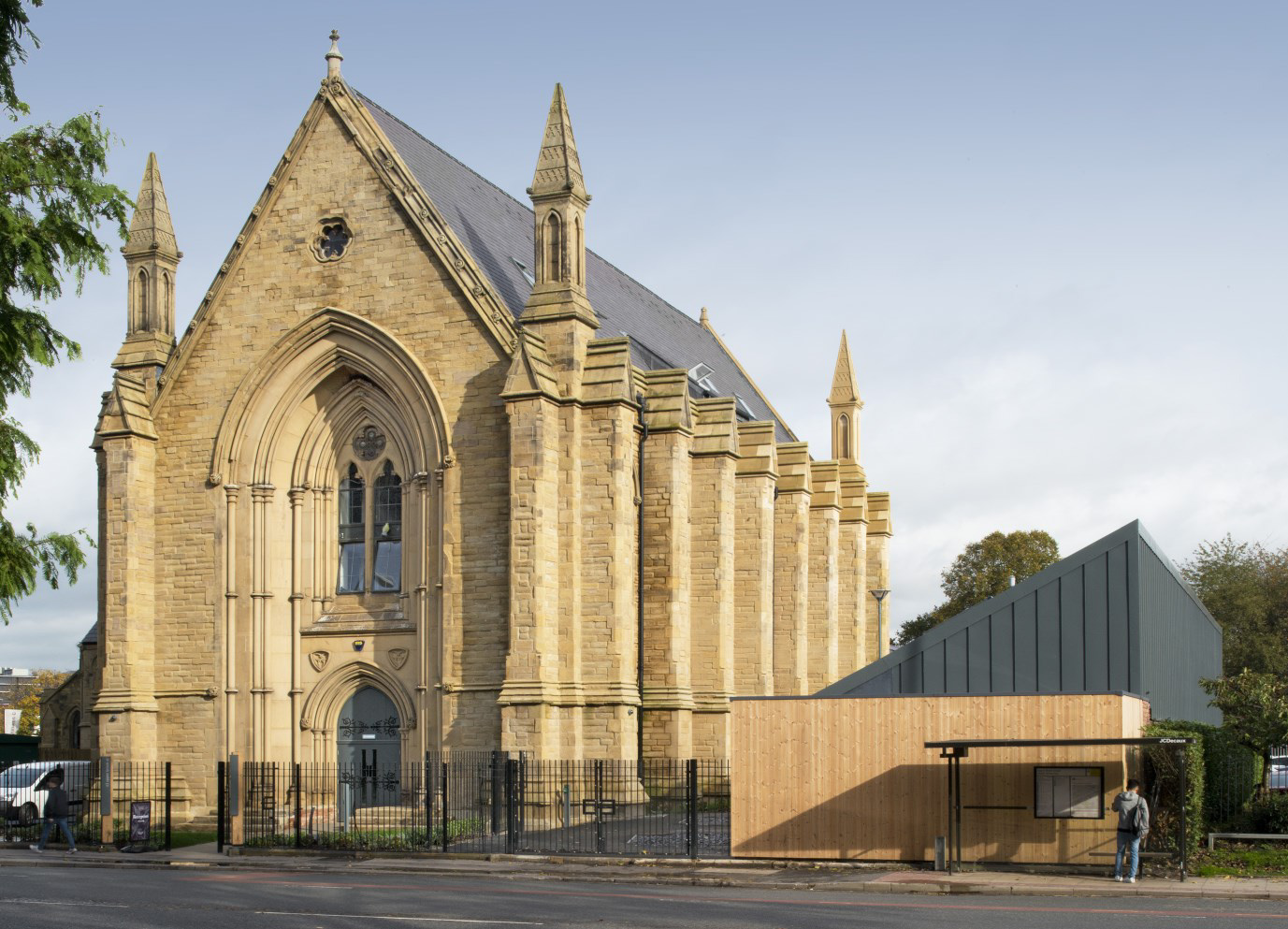 H.H. Smith were awarded The Welsh Baptist Church restoration project after demonstrating the company's strengths on Heritage projects. The Restoration of the derelict Grade II* listed shell and the attached former Sunday School has been converted into 77 flats in a mixture of studio, one bedroomed and three bedroomed shared units. The project includes a new build structure providing individual duplex suites. The build required the repair of the external shell of the chapel to then incorporate a new inner steel framed structure tied to the outer walls. The basement houses facilities including a fitness room, cinema room and residents' lounge, laundry, the plant/ service rooms and the lift shaft.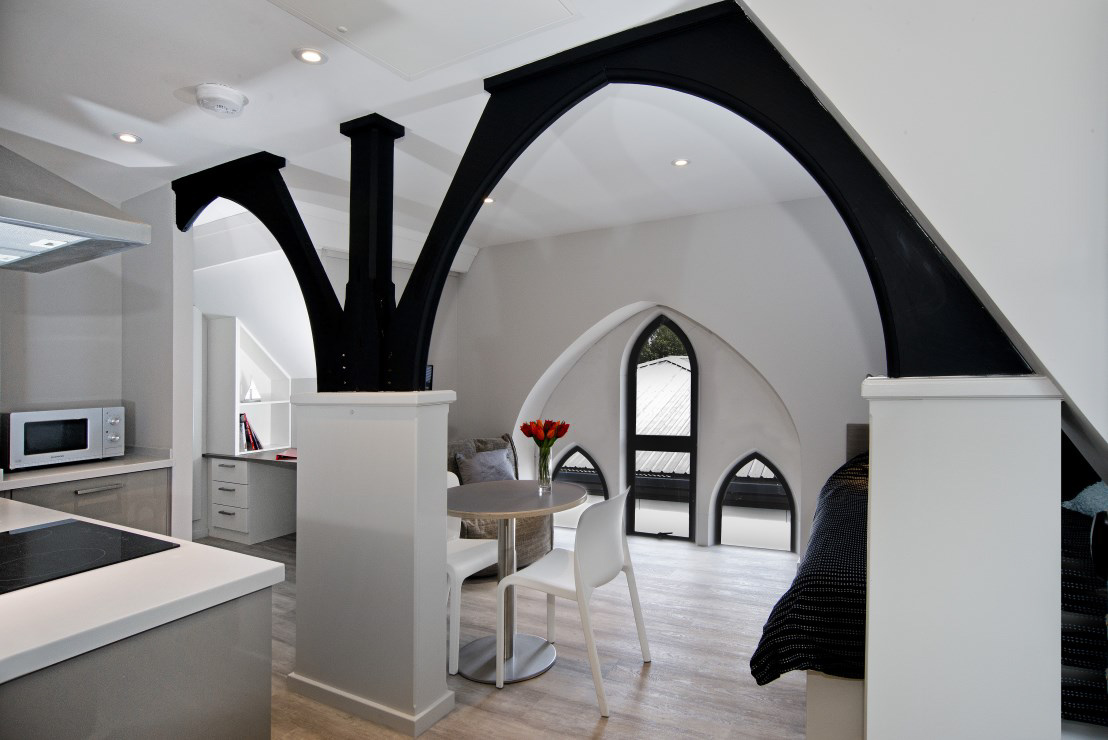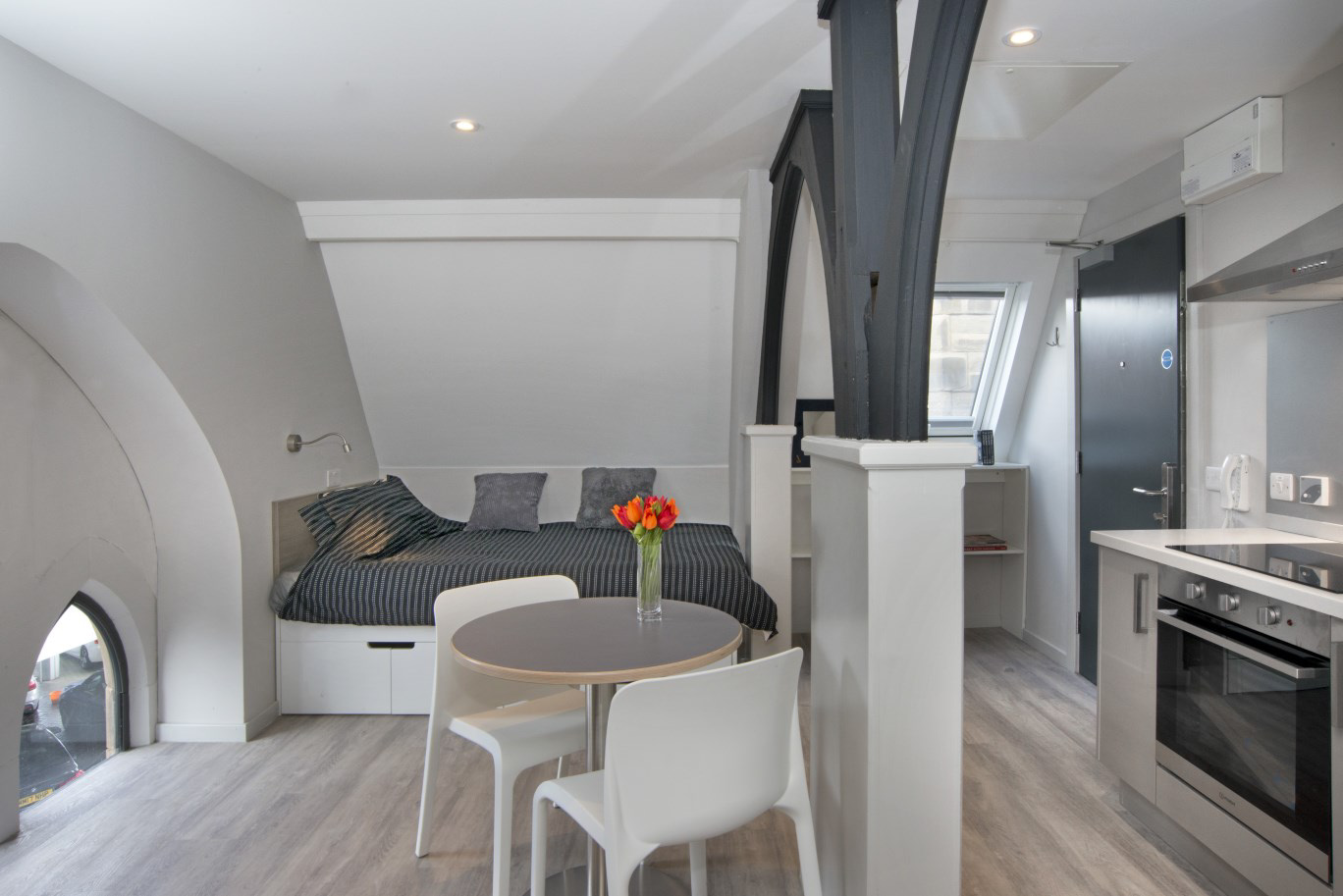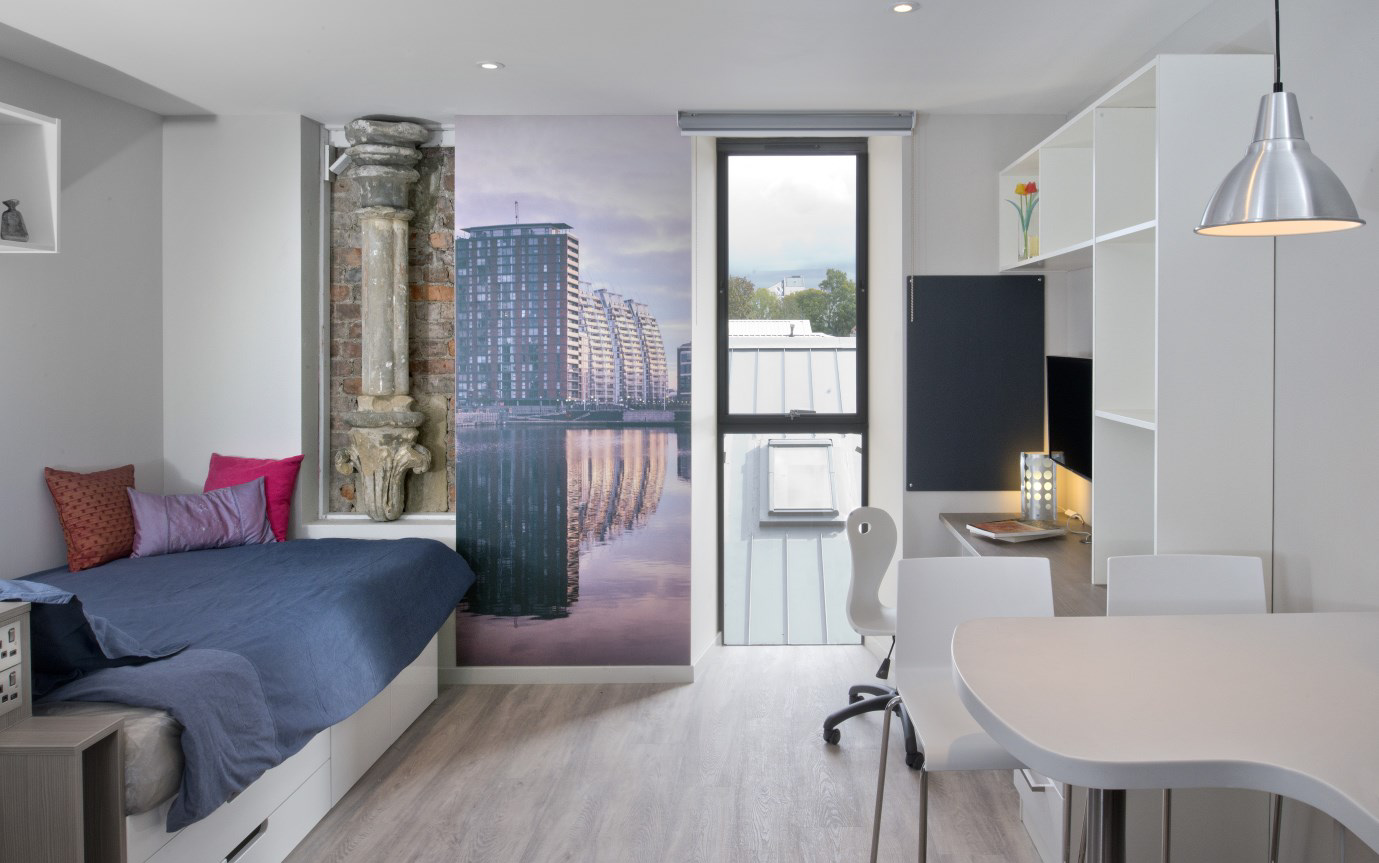 Extensive restoration work to repair and revive the existing fabric was needed. The retention and repair of the distinctive rose window, corbels and vaulted springers, along with the reconstruction of the Chapel roof, all add character to the build. Prior to works starting approximately 35 ancient graves had to be sympathetically removed. A few of the headstones have been repositioned within the gardens. The building has achieved the equivalent of Code Level 3 for Sustainable Homes. H.H. Smith are delighted to have once again worked with Buttress Architects who we have worked with on numerous varied projects over the last 5 years.
The retention of the existing outer wall structure was a major element of the build and the structure initially had to be made safe to enable strip out to commence. The inner steel structure is 6 storeys high and all bathroom pods were craned into position before fixing. H.H. Smith are delighted that the beauty of the Upper Brook Street skyline has been restored and transformed to its former glory.