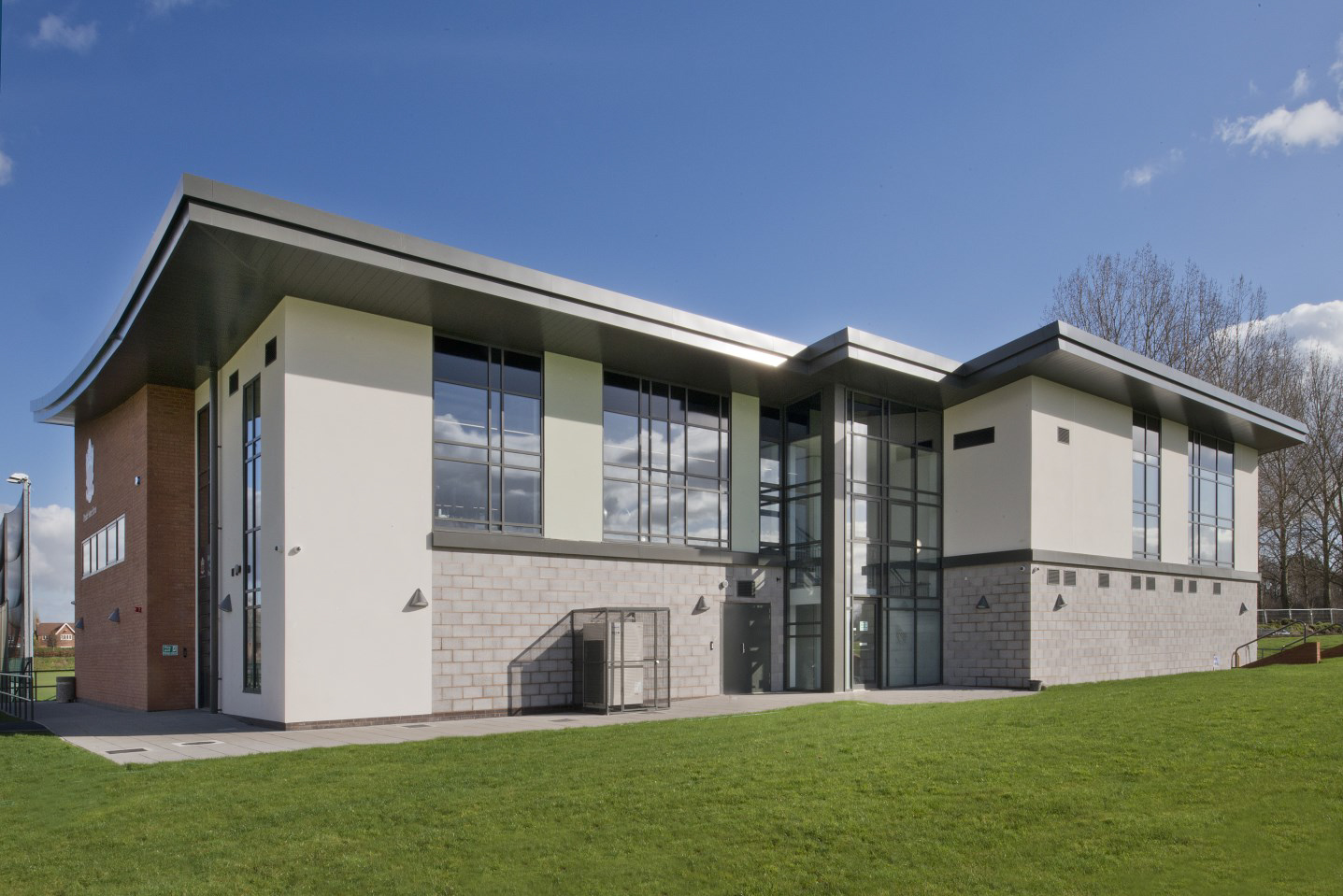 H.H. Smith were awarded the Project to Design & Build a new sports pavilion and 3G pitch at Cheadle Hulme School. The site area covered 1500m2 within the existing school grounds. The new build two storey Sports Pavilion incorporates changing rooms, showers, toilets , an office, plantroom, stores and a multi purpose hall on the ground floor with studios, fitness suite, stores and toilets on the first floor. The pavilion also has a covered viewing balcony overlooking the 3G pitch.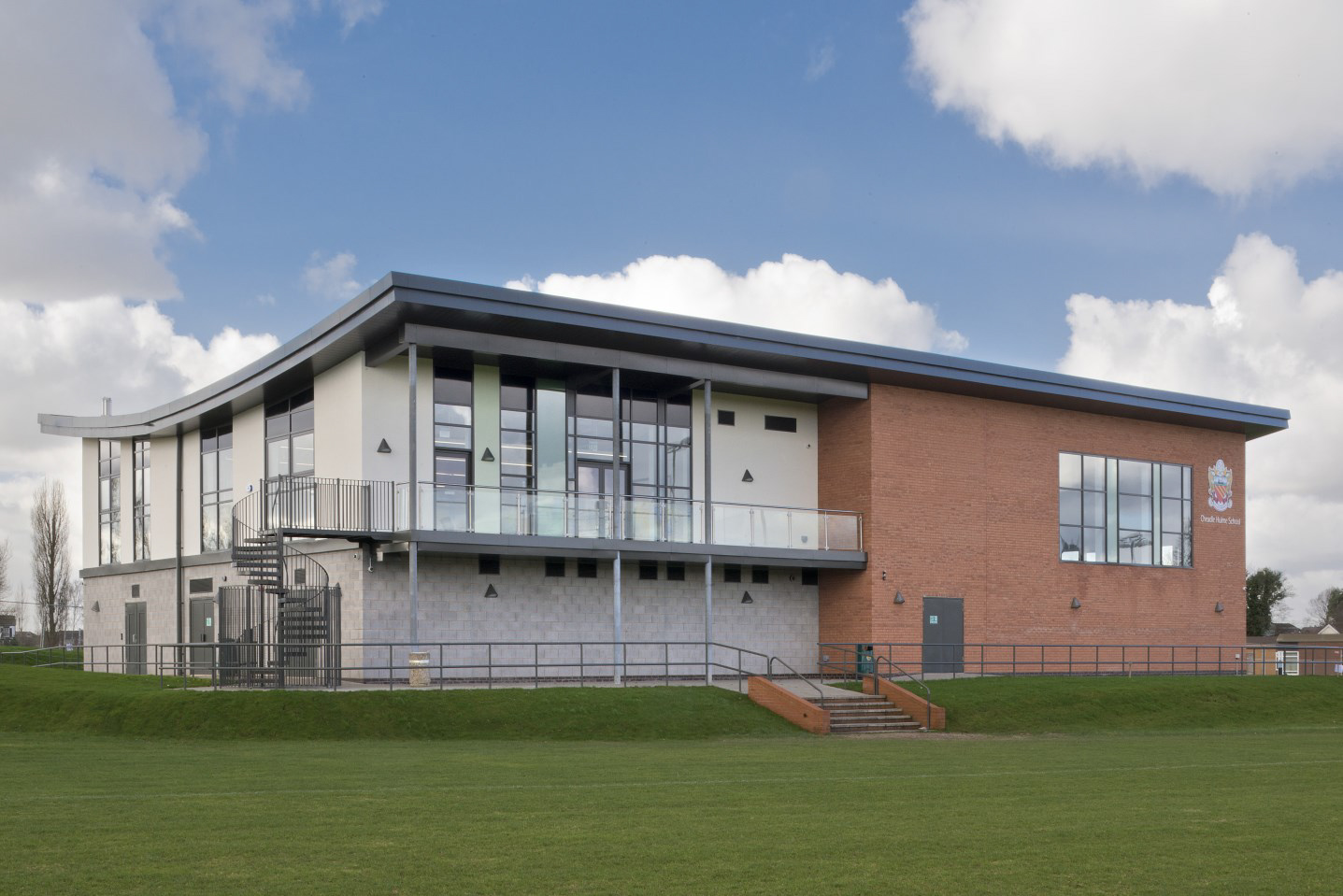 H.H. Smith have worked with the projects professional team on previous occasions where a strong working relationship has been developed. The project required the existing pavilion to be demolished and a temporary access road installed to minimise disruption and ground break up. Once the works were completed the ground was reinstated and landscaped. During works a further project on the site was awarded at Holden Hall to the value of £1m.
The school had to remain operational with the coach & car drop off facilities maintained to give adequate access and traffic movement throughout the project. A 900m site perimeter fence had to be erected, monitored and maintained. Unfavourable ground conditions required all concrete pads to be positioned deeper than expected with concrete blinding. Handover was on schedule and to quality and budget.