Awards
Ashton Old Baths
Nominated as a finalist in the Greater Manchester Building of the Year Award – 2016
Shortlisted for The Architect's Journal Retrofit Awards (Listed Building less than £5m) – 2016
Shortlisted for Historic England Angel Awards – 2016
Made in Bury
In November 2015, H.H. Smith walked away with the 'Outstanding Achievement Award' at the Made in Bury Business Awards 2015.
Stayley Hall, Stalybridge
As main contractors for the complete repair and re-development of Stayley Hall, H.H. Smith & Sons were proud to help the "Brian Clancy Higby Partnership" win the coverted "Best Sustainable Project" award at "The 2013 North West Structural Awards.
NW Structural Awards 2013 – Commendation Best Sustainable Project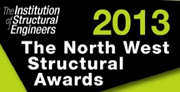 Millbrook Care Home, Stalybridge
H.H. Smith were delighted to to be part of the the team that helped "Meridian Healthcare Ltd" take home the "Pinders" award for the "Best New Small Care Home" as a national design and build project.